In a small town race you are bound to meet everyone. I took this picture of Floyd and Ryan before the race.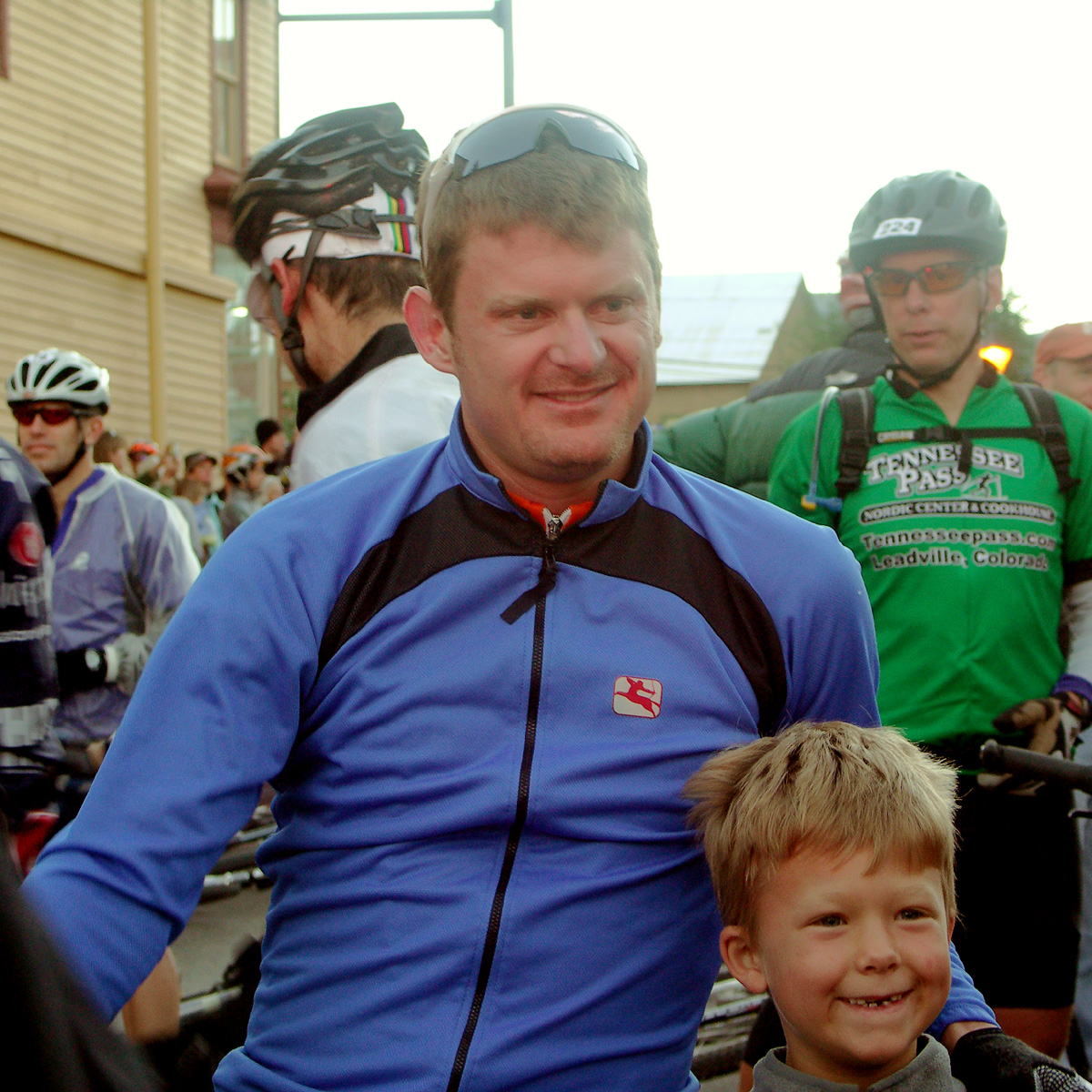 .
It was a brisk 43F this morning. This pre-race photo shows Floyd greeting other fans.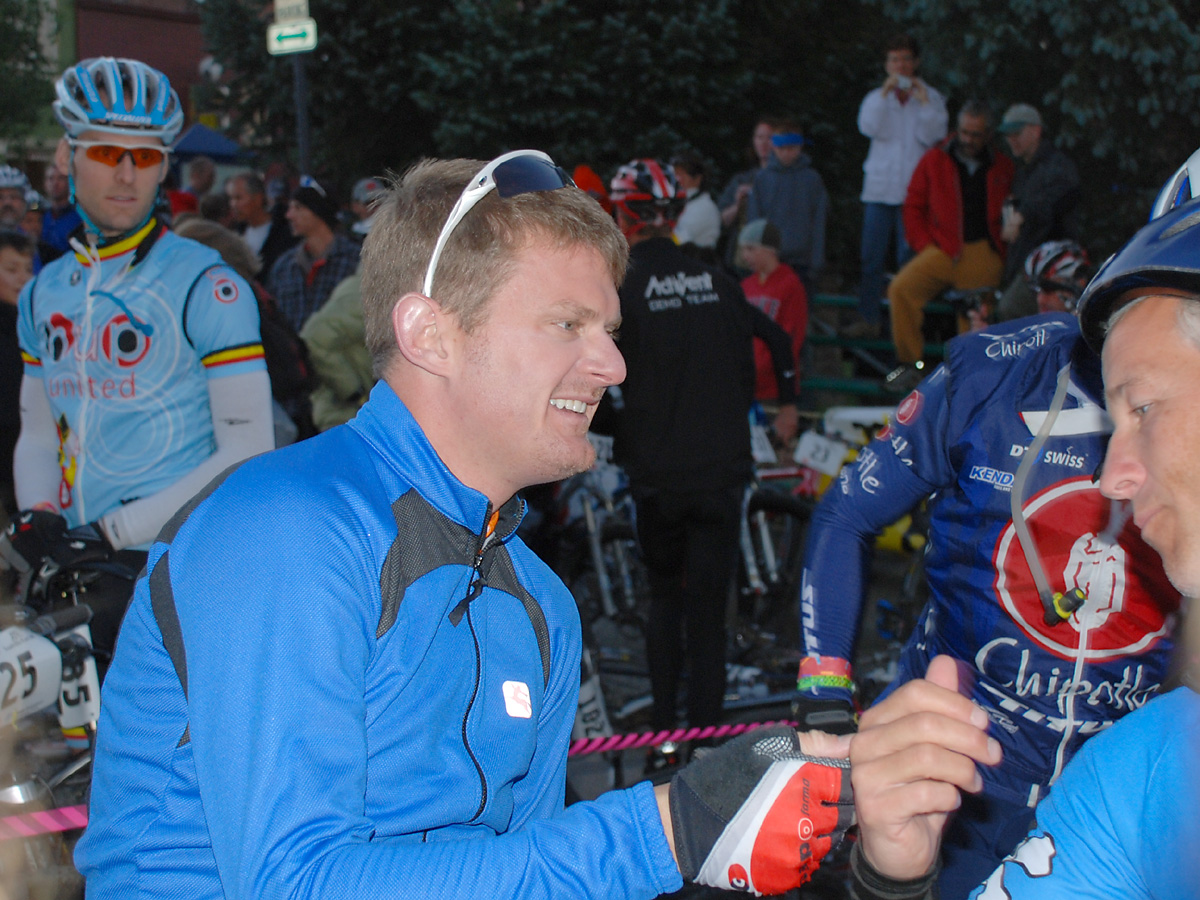 This is the lead out of the starting line. Floyd is in the center behind the car and slightly behind the rider in blue.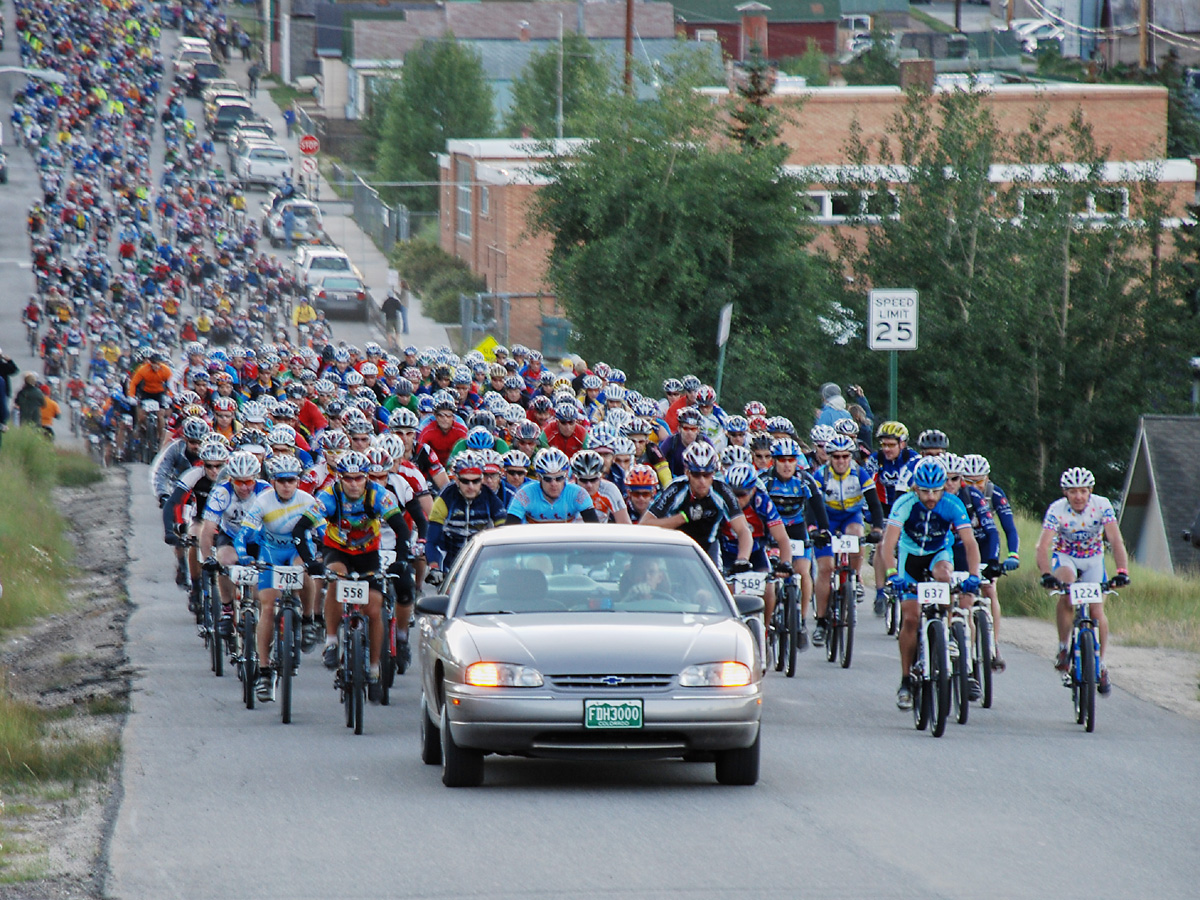 I met Suzanne, Ryan's mom at the Fish Hatchery twenty miles into the race and six miles before the first crew pit stop at Pipeline. We enjoyed cheering the riders and gave the riders who waved and acknowledged us back with "points".
The lead group contained five riders including Dave Wiens, Floyd Landis and Mike Kosler.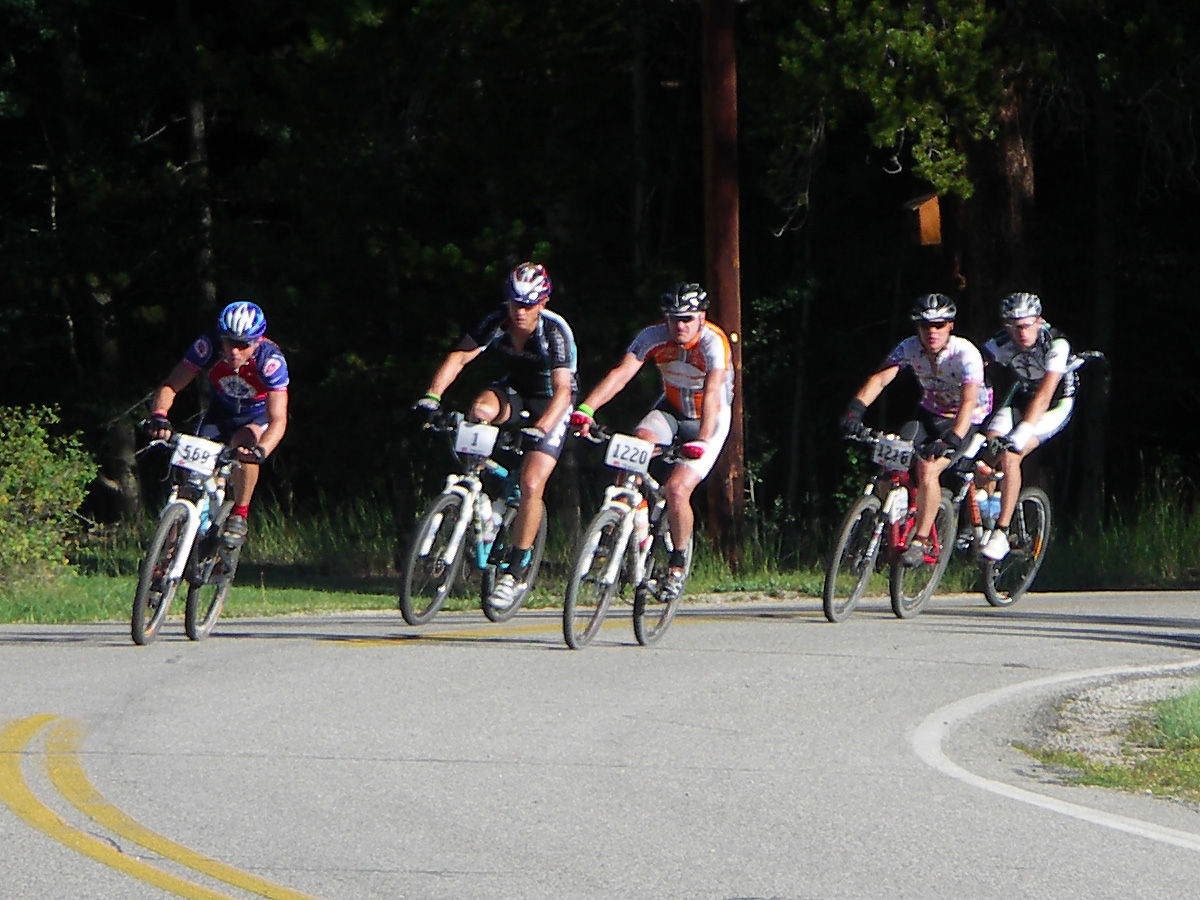 My second shot shows the detail of Floyd's injuries that happened early in the race.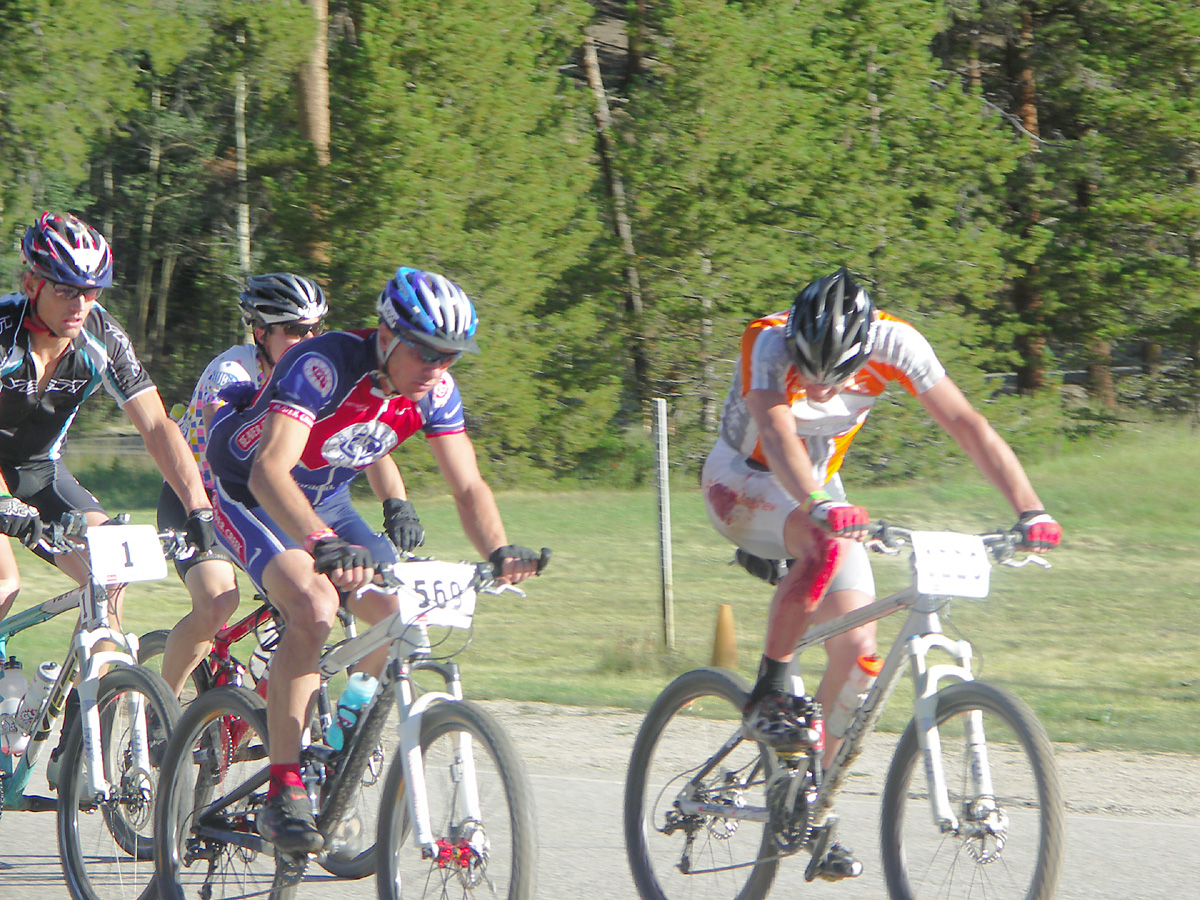 It was hot at the finish line. It was exciting. Dave Wiens had broken the record of 7:05 by finishing at 6:58:46. Floyd finished at 7:00:30 also besting the old record.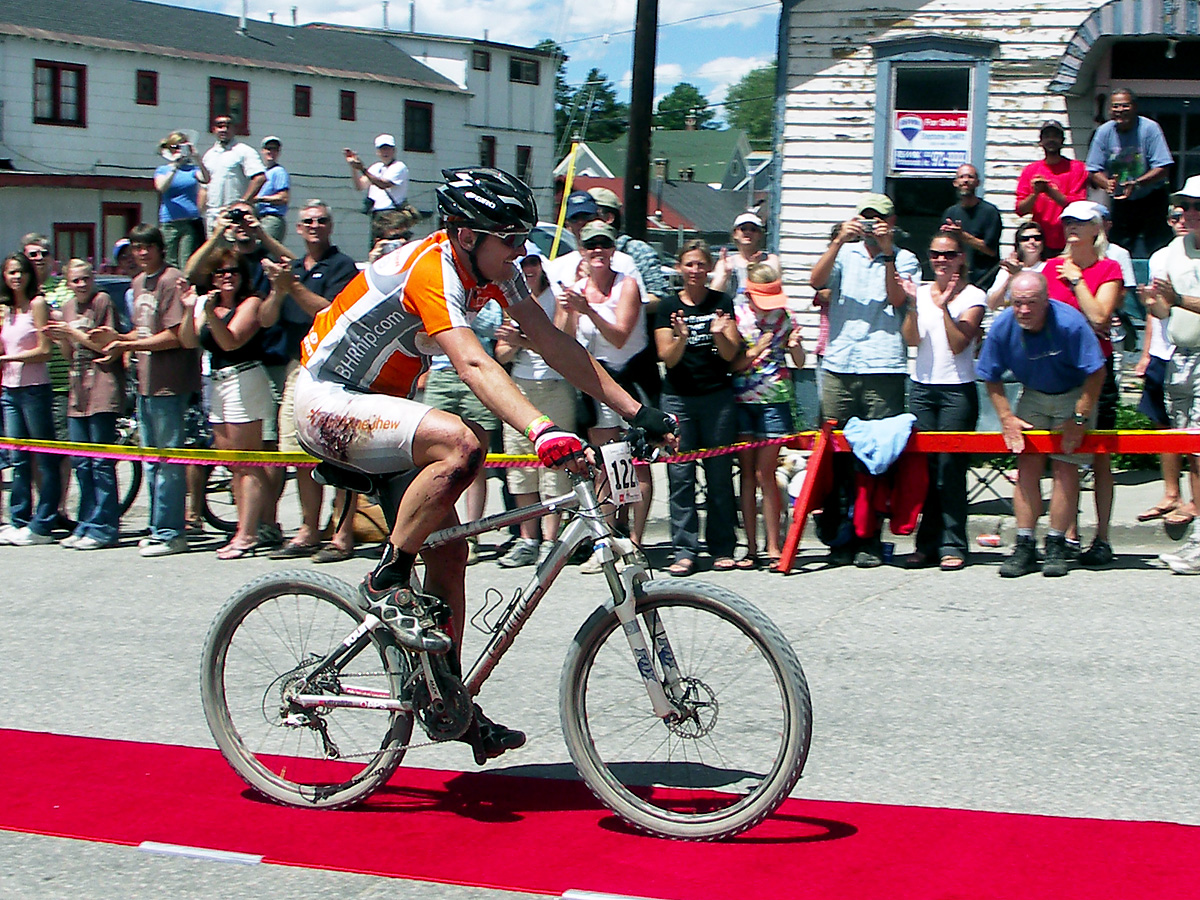 .
Floyd disappeared pretty quickly after he finish. I hope to see all the riders tomorrow for the awards ceremony in the Leadville gym.
Next time I would like to ask for press credentials so I get better photos!